Guitar and ukelele—Rob Taube, Tamara Hey

Voice—Rob Taube, Samora Free,  Sean Mahony 
Piano—Rob Taube, Samora Free, Sean Mahony, Tamara Hey
Trombone—Sean Mahony
Drums—Victor Donahue
Drums–Jim Bloom
Bass–Trevor Brown
Music Theory—Tamara Hey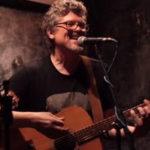 Rob Taube—Director, Guitar, Voice, Piano
A busy musician, songwriter, producer and independent music teacher in New York City, Rob Taube brings a big-city edge to his country/rock-influenced music. He is the founder of and main energy source of Groove Garden music studio. A former member of the Detroit rock band Scratch, Rob has worked all his life as a professional keyboardist, guitarist and singer. His credits include gigs with major musical acts like Hank Williams Jr., Leon Russell and James Taylor. Recently Rob has been writing songs with Simon Kirke, from the legendary rock band Bad Company. Several of their joint compositions are featured on Simon's recent album All Because of You and on Rob's own album Halfway Home. Rob also has written with Carla Torgerson of beloved indie band The Walkabouts. A new album featuring their songs "Amadeo" and "The Hourglass" will be out soon. He is also co-producer for the activist rock act Nikki and the Human Element.
In addition to helping a full roster of students learn guitar, voice, and piano in the Groove Garden space, Rob also produces tracks and writes songs daily with a growing list of musical artists.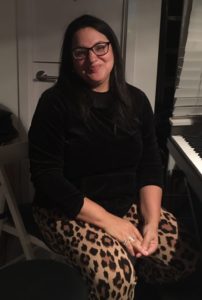 Samora Free—Voice and Piano
Samora has a gift and love for teaching, passing on her passion for music to her students, fostering their gifts while meeting their needs and goals. Samora attended LaGuardia HS as a  Classical Voice major and continued her music studies at Oberlin Conservatory. A native New Yorker, she brings over 30 years of experience as a performer and songwriter in every style of music. Samora has shared the stage with Christina Aguilera, Mary J. Blige, Gladys Knight and Lenny Kravitz to name a few. Samora has also devoted her talents to the community by working with youth and special needs children. She has taught piano,voice, and band for the past 10 years at The Boys Club of NY leading them to perform at venues such as Jazz at Lincoln Center, The Apollo, Carnegie Hall, and Symphony Space.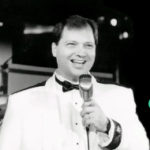 Sean Mahony—Trombone, Voice, Piano
Since studying at the Dalcroze school and graduating from the High School of Music and art, Manhattan School of Music and Julliard, Sean has performed/recorded with the New York Philharmonic, has performed onstage in two Broadway shows: Rags, starring Teresa Stratas, and Bob Fosse's Dancin', conducted the Rainbow Room Orchestra atop Rockefeller Center as vocal and trombone soloist, toured with Latin bands Johnny Colon and Larry Harlowe, and accompanied Ray Charles, Marvin Hamlisch, the Chieftains, Johnny Mathis, Dinah Shore, Al Martino, Tommy Tune and Jimmy Roselli. Currently, his trombone, vocal, piano and acting performances include leading his own orchestra, performing in clubs, singing as soloist/cantor at OLGC church in Yorkville, and entertaining at senior residences.
Tamara Hey—Guitar, Piano, Music Theory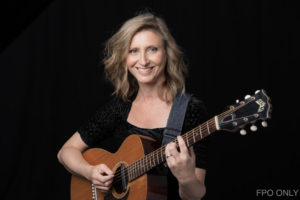 Singer-songwriter, Tamara Hey, has nearly 20 years of experience as a teacher of music theory, ear training, guitar, and piano; she is also the founder of Alphabet City Music Workshops and a graduate of Berklee College of Music.
Save
Save
Save
Save
Save
Save
Save
Save
Save
Save